Paid search advertising has developed in complexity from simply selecting your keywords, optimising your bid strategy and writing ad copy. Automation, detailed targeting options, and ever-developing technology mean that success requires a vast understanding of business data, strategy and integration.
It's essential to remain at the forefront of technical developments and continue to develop your ad strategy and optimise your ads, to stay ahead of competitors and increase your market share. At GrowRoom we've got a track record of helping our clients in Gloucester do just that. 

Research & Analysis – We analyse the market, your industry and your target audience. We conduct keyword research to find the search opportunity around your products and/or services, and analyse who are we up against, and how are they utilising their ads.
Strategy – We use the keyword research and market analysis report to develop ad structures and copy. What's the best way to categorise our ads, how many campaigns should we run, what's our goal and what metrics are we tracking?
Implementation – We'll launch your ads, A/B split testing where possible. We will analyse the performance, make adjustment where necessary, focus on what's working and drop what isn't. You'll receive monthly reports detailing important traffic and conversion data.
For new clients, we suggest completing an account audit, keyword research report and ad strategy deck. This helps us benchmark your current performance levels, understand the opportunity available to us and develop a comprehensive strategy to target it.
Google ads have a diverse variation of ad types we can utilise to ensure we employ the most successful ad strategy, including
Text ads are typically served on the Google search engine results page (SERP) alongside the organic search results. This category includes both responsive search ads (RSA) and dynamic search ads (DSA) as well as call only ads.
Visual ads are served by Google display ad campaigns, and are offered on third party websites, called placements.
Google shopping ads are served in the shopping tab, as well as at the top of the SERP. Shopping ads utilise product feeds managed through Google Merchant Centre. As well as shopping ads campaign types, these ads can also be served through Performance Max campaign types.
Video ads are served by several ad campaign types including Google video ads, display ads and performance max ads. Video placements can be deployed on YouTube, as well as across websites and apps running Google video partners.
App promotion ads drive app downloads and engagement. Use these ads to send users to download your app from the app store using app promotion ad campaign types.
Typically PPC refers to Google ads, but we also help our clients run digital advertising campaigns across Google ads, LinkedIn ads and Meta ads. Running ads on social media platforms such as LinkedIn or Facebook is more often referred to as 'paid social'. 
Paid social can be an important part of our advertising strategy, driving user awareness at the top of funnel (TOF) level. This helps to improve our brand awareness, brand engagement, and inevitably helps our overall digital marketing strategy. TOF activity helps increase user engagement at middle of funnel (MOF) and bottom of funnel (BOF) activity. 
Frequently asked Questions
PPC is the abbreviation of pay-per-click, a digital advertising strategy which allows your business to serve ads across the web. You can advertise your business on search engines results pages, third party websites or on social media.
The cost of PPC is broken down into two segments; your ad spend (what you pay to the platform e.g. Google) and the account manager's fee. Our fee for setting up and managing your account are transparent, and can be arranged as a one-off project or monthly retainer. Your ad spend is typically managed by your account manager and will be based on your budget and KPIs.
PPC works in a few different ways and the strategy we use is unique to each business. For example, for an online retailer we might develop a strategy where we target shopping ads and social media in order to reach our target audience at the best time. For a B2B brand we might utilise a Google search campaign alongside LinkedIn ads.
When deciding on which agency to use for your PPC campaigns, make sure you engage with a specialist. PPC is a complicated discipline which takes years to learn (to do it well), so make sure the agency has qualified account managers who will be looking after your ads.
Success metrics depend entirely on your business goals. A B2B brand might measure the number of enquiries, or the cost per acquisition (CPA) of each enquiry to determine the performance of the campaign, whereas an online retailer might measure return on ad spend (ROAS) or average order value (AOV) as a measurement of success.
Our other services

in Gloucester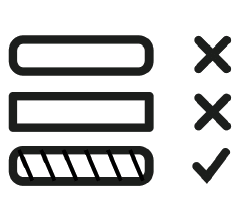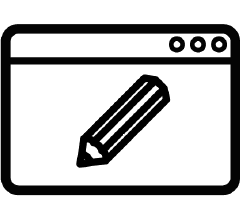 Web Dev Agency Gloucester
Our other services

in Gloucester
Web Dev Agency Aberystwyth