Our sustainability


commitments
GrowRoom were founded when Will and Sam realised that there wasn't a single digital marketing agency focused on sustainability.
A key focus of our business is making a positive, significant contribution to tackling the climate emergency.
Donate at least 3% of revenue to environmental charities
‣ We donate to Eden Reforestation Projects and 1% For The Planet.
‣ We endeavour to raise further funds through charity fundraisers and challenges, to increase the amount we can contribute.
‣ We bank with sustainable banks who invest in projects tackling climate change, and don't invest in fossil fuel projects.
‣ We never work with brands with unsustainable or unethical business practices, services or products.
‣ No gas used in our office, only 100% renewable electricity.
‣ We are in the process of investing in the Twemlows solar farm, through Shropshire and Telford Community Energy.
Reduce, reuse and recycle
‣ We only purchase pre-owned office equipment - including laptops, monitors and furniture.
‣ No single-use plastics or batteries.
‣ We recycle all cardboard, plastic, cans and bottles.
Use public transport
(or cycle)
‣ We travel to the office, client meetings and conferences by public transport or bike wherever possible.
‣ We offer a Cycle to Work scheme for employees to save money on commuting bikes and equipment.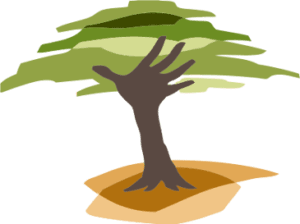 We're proud members of
1% for the Planet
One of our favourite charities is Eden Reforestation Projects, who work with local communities to restore forests on a massive scale, creating jobs for people often in extreme poverty, protecting ecosystems, and helping mitigate climate change.
Frequently asked Questions
We work with clients across a huge range of industries – from vegan skincare brands to sustainable house clearance companies – chances are we've got firsthand experience in your industry.
We typically suggest a minimum monthly fee of £2,040+VAT for ongoing SEO services, or £850+VAT for ongoing PPC management. All clients are different though, so we'd be happy to discuss your specific needs.
We're happy to do either, and we often suggest an initial one-off project to get a full understanding of the scope of work required for your business. From there, we're happy for you to take away our recommendations or work with us on an ongoing basis.